15 Top Prenatal Vitamins for a Healthier Baby
What are the 2018 top 15 prenatal vitamins for Pregnant moms
Following and establishing a healthy diet is crucial. Our bodies require a certain amount of vitamins and minerals on a daily basis, there is a very good chance that there will be some nutritional gaps in your diet. Adding a multivitamin to your diet will help to "fill in" the gaps of any nutritional deficiencies.

During pregnancy, your required vitamins will increase. There will be so many changes that are going to take place with your body during pregnancy that your doctor will likely require you to take an additional supplement as well. That is where a prenatal vitamin comes in. There are prenatal vitamins available to use during pregnancy. Getting all the necessary nutrients and minerals from your diet is a big part of the overall health for you and your child. There are even options for when you are planning on getting pregnant, In this article we are going to list the best prenatal vitamin options that are available, either by prescription or over the counter.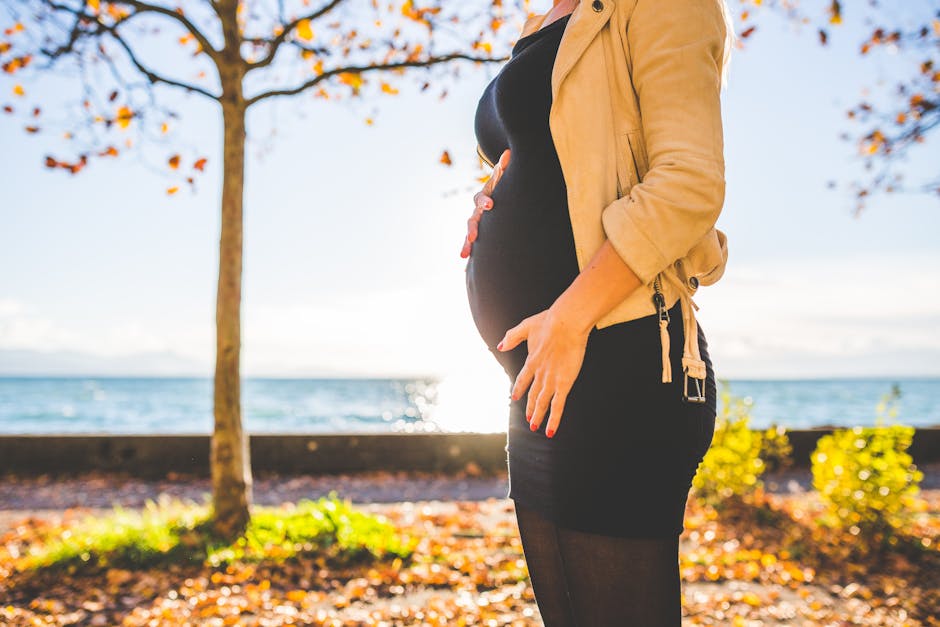 Best Prenatal Brands in 2018
There are certain vitamins that are more vital at certain stages of pregnancy. For example, Folic Acid is important at the beginning of the pregnancy because it helps to prevent neural tube birth defects that affect the brain and spinal cord. Neural Tubes defects usually occur 28 days after conception, before most women know they are even pregnant. The daily requirements of calcium, iodine, and iron are just some of the many vitamins that increases when a mother is expecting that are necessary for the overall health of mother and child. There are even pre-natal vitamins that are available for women who are not yet pregnant but are trying. Remember to always ask your doctor before adding anything to your diet.
Vitamin A: helps with the development of the baby's organs and bones; aids in the recovery of the mother's tissue after delivery
​Calcium: Important for bone health for both mother and baby
Folic Acid: helps to prevent neural tube defects in the developing fetus
Iodine: aids in brain development of the baby
Vitamin D: aids with fetal development and can help prevent preeclampsia
Vitamins B12 and B6: needed for a healthy nervous system for the baby
​​​​​​​
Iron: helps boost the production of blood volume for the mother
Things to Look For In Your Search For a Prenatal Vitamin
When looking for a prenatal vitamin, unless one is prescribed to you by your doctor, you need to be aware of certain things from what ingredients are in them, how safe are the levels in them and even how easy will they be to swallow. Don't want to be tempting the gag reflex while pregnant. Here are 3 main points to look out for:
1. Steer clear from Toxins
Stay away from ingredients that are added like artificial coloring and even some toxic ones like carmine and titanium dioxide.
2. Look for Safety/ Approval Seals
Look for one that has a third party seal on it like LabDoor or NSF. Since prenatal vitamins are considered a supplement there is very little oversight and are not subject to approval by the FDA, although they do provide manufacturing standards. That, is one thing you may want to look out for.
1. Deciding between gel capsules, tablets or gummies
Stay away from pills that are hard to swallow or have a strong smell...remember the gag reflex? Know your options for the make of the pills, if you are not a capsule kind of person, try asking if the pharmacies have it in other options.
Best Prenatal Brands To Take Before Pregnancy
There are a lot of choices when it comes to picking the right prenatal vitamin. Nature-Made, Rainbow Light, and Enfamil are just some of the more popular options. There are also brands like Smarty Pants and IntraNaturals that you may not have heard of before you read this article. But again you will be able to make the right choice only after speaking to your doctor. You will have a better idea of what vitamin or mineral to look for when making that purchase.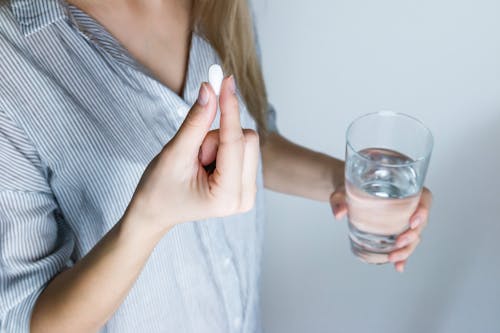 The Range of Prenatal Vitamins Over the Counter
These vitamins are available at most retailers. On average, over the counter vitamins tend to be more inexpensive then prescribed vitamins. One significant difference between prescription and over the counter vitamins is the amount of folate (folic acid). Generic versions usually contain 400 to 600 mcg compared to over a 1000 mcg in a prescribed prenatal vitamin (Doctors Complete).
1. Honest Company Prenatal Vitamin
Taken once a day, The Honest Company Prenatal Vitamin is Non-GMO and has the perfect levels of nutrients like Folic Acid, Iron, Vitamin D3, B vitamins, and Choline. The sweet vanilla coating makes it easy to swallow. Organic Ginger and other microminerals are added to help reduce the chances of an upset stomach.
2. Garden of Life
Garden of Life Vitamin Code is a specially formulated multivitamin made from whole raw foods. One capsule taken three times a day will give you all the nutrients that you need for both mom and baby during pregnancy and lactation. Contains Iron to help support heart and blood health, Vitamins C and E and Folate. Includes probiotics, ginger, and zinc to help aid in digestion.
3. Deva Vegan Prenatal Multivitamins
Deva Vegan Prenatal Vitamins is 100% vegan. Certified Vegan by the Vegan Society, this prenatal provides 138% of the recommended daily allowance of folic acid. With that said, it is quite difficult for vegans to get enough Vitamin B12 in their diet since it mainly comes from meat products. That is not the case here. The Vegan Prenatal provides more than 1500% of the daily recommended value. Not Vegan? Not a problem. Vegan Prenatal provides the necessary vitamins and minerals needed for a healthy mom and baby whether your diet is vegan or non-vegan.
4. Rainbow Light Prenatal Multivitamin
Prenatal One contains all the nutrients that are crucial for both mom and baby's development. This once-a-day multivitamin helps support the health of mom and baby from preconception, through the pregnancy, and finally while nursing. Has 400 IU of vitamin D2 to help support healthy bones and teeth, 30mg of iron to support red blood cell production and metabolism plus, 100mg of Vitamin C and much more. Prenatal One provides 800 micrograms for folic acid and complete B complex to help natural energy production and stress.
5. Smarty Pants Prenatal Gummy Vitamins
SmartyPants Prenatal Complete is a gummy that not only easy to chew but also that packs a healthy punch. Four vitamins taken daily will provide omega-3's from fish oil and other necessary nutrients including folate for early fetal development, B12 for energy, vitamin K12 for bone health and D3 for immunity.
6. One A Day Prenatal Vitamins
One A Day is a daily tablet and liquid gel ( two tablets ) that contains Omega-3 DHA, Folic Acid, Iron, Vitamins A, B6, B12, C, D, and E, Thiamin and many other necessary nutrients needed throughout pregnancy and breastfeeding.
7. VitaFusion Prenatal
Vitafusion Prenatal is twice daily gummy that provides the necessary minerals and nutrients that are important to pregnant and nursing mothers. Each serving has a recommended daily value of 100% DV Folic Acid and 50 mg Omega-3 DHA. Keep in mind that there is no Iron in this prenatal vitamin, which makes it easier on the stomach.
8. NatureMade Prenatal
NatureMade Prenatal is a soft gel that is taken once a day and has all the key vitamins and minerals to support nutritional health before and during pregnancy. Contains folic acid, iron, 200 mg of DHA omega-3, and numerous other vitamins including all 8 B vitamins.
9. Thorne
Thorne Research Basic Prenatal is designed for women trying to conceive, are pregnant, and are breastfeeding. Its gentle formula will be easy on the stomach and reduce nausea. Three capsules taken daily will provide the necessary nutrients including vitamins A, B12, folate, and iron, iodine and magnesium.
10. Conception
Conception Fertility Prenatal Vitamin is little different than the rest of the vitamins that we have listed. Reason being is that this prenatal is taken before conception all the way through the first trimester, where you will switch to another prenatal vitamin. So if you are planning a pregnancy and need some help to regulate and prepare your body, this is the vitamin for you. Conception Fertility Prenatal Vitamin is a 100% Vegan. One capsule is taken twice daily will aid and help with inconsistent cycles, occasional pain and ovulation quality. After conception it will provide the necessary nutrients needed for early baby development, all while allowing moms body to get back on track hormonally.
The Range of Prenatal Vitamins by Prescription
Your doctor may prescribe you a prenatal vitamin if you are deficient in one or more of the necessary vitamins or minerals needed for a healthy pregnancy. A more expensive option, but usually have higher levels of nutrients. Unfortunately for some women; they are difficult to tolerate due to their high concentration of nutrients. If you have a reaction with a prescription, you should notify your doctor immediately.
1. DuetDHA
DuetDHA is a prenatal vitamin that is available by prescription. It is manufactured by Xanodyne Pharmaceuticals. It is designed to provide the DHA, iron, and folic acid that is necessary for a healthy pregnancy.
2. PreNexa
Manufactured in Minnesota by Upsher-Smith Laboratories. PreNexa is a prescribed prenatal vitamin that contains DHA, folic acid, and vitamin B. One interesting note is that it is wholly plant-based, and sources its DHA from microalgae rather than cold water fatty fish.
3. NataChew
Natachew is a prescription prenatal vitamin that targets women with certain dietary deficiencies and low iron levels. Vitamins contain 1000mg of Vitamin A, which will need to be monitored with if taken with other Vitamin A supplements to prevent overdose. Natachew is a berry flavored chewable vitamin that can be taken once a day.
4. Prenate
Prenate is a line of prescription strength prenatal vitamins that come in different formulas. Each formula targets overall health and wellness of the mother while also addressing a certain need during pregnancy. Prenate Essential addresses any iron deficiencies, while Prenate DHA supplements any fatty acid needs. Prenate Elite is more of an all-around vitamin that is for women to take during pregnancy and helps them rebuild nutrient levels after giving birth.
5. VitaPearl
Regardless of whether you are planning a pregnancy, are pregnant, or breastfeeding, Vita Pearl is a prenatal vitamin soft gel that is available by prescription. One soft gel taken daily contains 1.4mg of folic acid, which is 40% higher than the leading prescription prenatal vitamin, according to (VitaMed). Also includes 14 essential vitamins and minerals. Vita Pearls formula is gentle on the stomach with 30 mg of iron. The DHA formula is marine based and highly purified.
Summary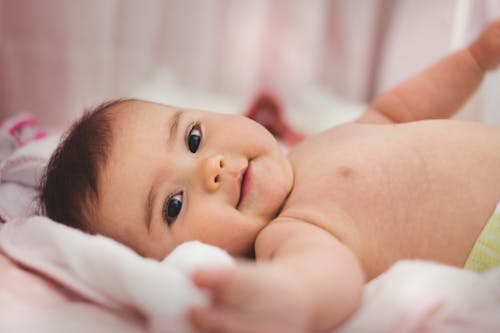 Every parent wants to make sure that their baby is off to a healthy start. But one thing to remember is that a mother's health is essential before pregnancy and conception. Talk with your doctor if you are planning on having a baby so you both can discuss adding a prenatal vitamin to your diet. Deciding to add a prenatal vitamin to your diet is an excellent first step towards a healthy and successful pregnancy.