6 Tips on Drawing and Carrying Off Smokey Eye Makeup
Use these tips to do up the infamous smokey eye makeup looks
Nowadays, applying plain eye shadow when going out for a party or a night out on the town has become passé. Everyone wants that timeless sexy look and dark smoldering eyes that tick all the right boxes. There's no doubt that smoky eyes are the in-thing these days and the secret to its growing popularity is definitely the look that it gives you. The simple girl-next-door is dramatically transformed into a stylish diva with this eye makeup look.

It's not too difficult to master the application and blending techniques that will give you that perfect smoldering look. To get that timeless and sexy look for your eyes you'll not only want to master the technique but will also need to know the right products that blend together.

To create this coveted look, some of the essentials that you'll require are quality brushes, bold pigments and crease-free/ transfer-proof/ no-fall eye shadows. For someone who is more familiar with eye makeup, mixing and matching favorite eyeshadow singles with other makeup is probably your method for getting the perfect look. However, for a newbie, it's always a good idea to invest in an all-encompassing palette that is put together especially for the purpose of creating perfect smoky eyes.
6 Tips on How to do The Best Smokey Eye Makeup look
A few tips from the experts in the field of makeup will help you slay the smoky eye look.
1. Don't try too hard
Yes, you read that right! Sometimes we try too hard to get the perfect line or despair that our brush technique is a little skewered which make us take forever to get the makeup done. The experts say that it's perfectly okay if you haven't mastered all the application techniques because the end result is what really matters. All the smudginess will come together with some good blending in the end.
2. Know the shape of your eyes
If you didn't know this already, the shape of your eyes does make a difference to the smoky eye look. Different techniques used to achieve the look will not suit everyone so you must make sure that the technique suits the shape of your eyes. The usual smoky eye technique will probably do justice to any eye shape but a cut crease will not suit everyone, especially not those with a deep socket.

For close-set eyes, it's best to use light colors on the inside part of your eyelid and focus dark colors on the outside. Wide-set eyes should be pulled closer by blending the shadow inward instead of out.
3. The right brush will make all the difference
A good brush will help you get the right amount of color onto your eyes. Remember that you're going for a floaty, ethereal look and not something that looks sooty. A soft brush is ideal for applying the product and moving it around lightly so that the color is less dense. Your brush should also be flat with fluffy bristles to blend the product well. For the eyelid colors, a small paddle shaped flat brush will work best. Use this brush to apply the colors and also for smudging.
4. Liner is very important
Some experts recommend using a black liner as a base to intensify the smoky eyes. Smudge the pencil all over the lid and then add the eyeshadow and blend. Blending is one of the most important steps to getting the perfect smoldering eyes.
5. Don't be afraid of color
Although traditional smoky-eye palettes use blacks, greys and deep purples this is not a hard and fast rule. Go with whatever color makes you happy so long as there is enough depth around the lash line and eyes elongated. The key to getting the perfect look is the technique and not so much the color. However, make sure to use colors that complement your skin tone. A few tips to bear in mind if you want to your look to blend in with your skin tone. Warmer shades are better for warm-toned skin and the same rule applies to someone with a cool skin tone – opt for cool.
6. Brighten it up with a touch of shimmer
If you think your eyes are too small to carry off the smoky look this trick may just be the answer you're looking for. Dabbing a tiny dot of shadow or highlighter directly above each iris will create a subtle brightening effect by reflecting light when you blink.
Smokey Eye Makeup Ideas and Tutorial
Step 1: Prime your eyes
No one wants eye makeup that smears or settles into fine lines before you've begun to enjoy the night. Your makeup will stay in place if you pat some primer over your lids and under your eyes.
Step 2: Apply concealer
Concealer will help neutralize any shadows under your eyes to keep the sexy look in place rather than making you look bruised. Use a creamy concealer with a thicker consistency to avoid it creasing under your eyes. Blend the concealer on your under-eye area with your finger.
Step 3: Powder
The secret to getting that flawless look for your eyes is to brush on some translucent powder on the under-eye area after the concealer. Loose particles that may fall when applying your eye shadow will stick onto the powder. You can swipe off the powder with a tissue once you're done with your makeup.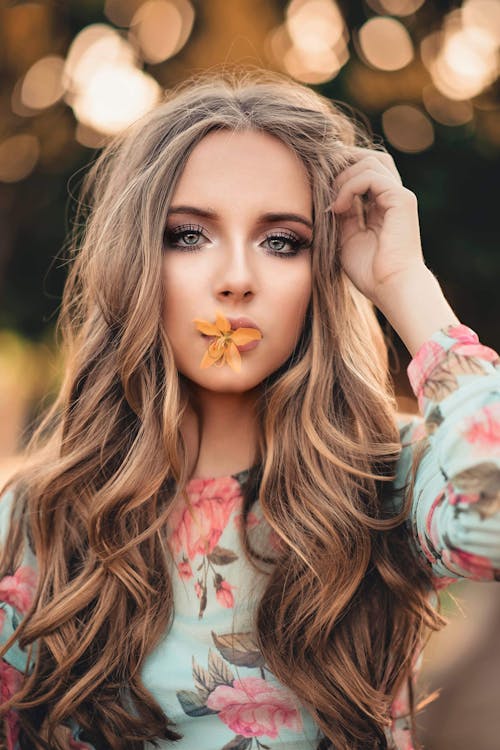 Step 4: Highlight
Brighten your base before applying the eyeshadow by highlighting your brow bone and the inner corner of your eye.
Step 5: Eye Pencil Base
This step should only be used if you want really intense smoky eyes. Use a black pencil eyeliner as your base by smudging it all over your lid and then blend it well with an eyeshadow blush. If you're looking for something less dramatic then skip this step.
Step 6: The Eye shadow
Begin with the lightest color of your smoky eye palette, brushing it all over your lid. Apply a slightly darker, shimmery color in your inner crease. Finally use the darkest color on your outer crease and lid and then blend. Don't rush the blending. As mentioned above, don't be afraid to play with color to add a sexy element of surprise.
Related Article: Using lemon essential oil for beauty and overall health
The lemon essential oil has multiple benefits mainly for beauty and health care purposes.
Step 7: Smudge your look
Although the smoky look should be carefully done, you don't want that to stand out. The key to completing the smoky look is to get the smudging right. Use a crease brush to wipe along your lids to blend out the eye shadow to create the look that you want. Make sure to blend the bottom lash as well.
Step 8: Defining
Once the color is in place you can define your eyes with a creamy black, waterproof pencil. To get an extra sultry effect line your bottom lash also. To give you that complete look, don't forget to apply your mascara. You want to have those lush, thick lashes to complement the look.
Step 9: Put in the final touches
Remember to pair the rest of your makeup to match those smoldering sexy eyes. A red lip will definitely make a bold statement for a night out, but for a daytime look something more subtle like a shiny lip gloss and a neutral blush will work well.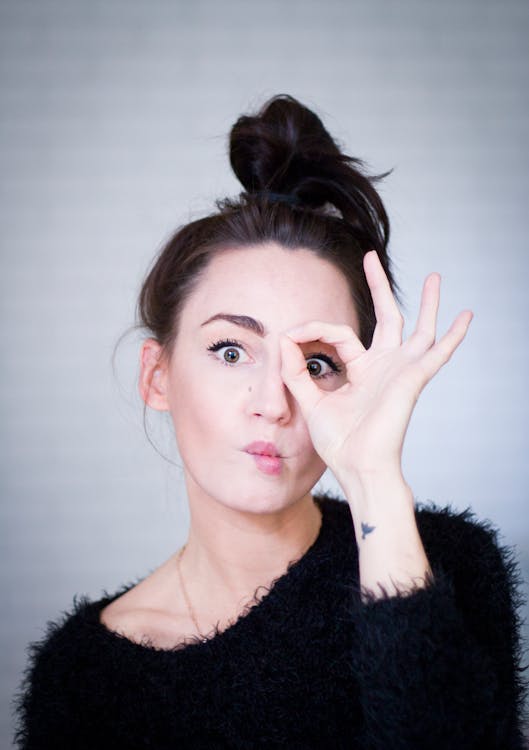 Top 3 Smokey Eye Kit to get
1. Urban Decay Naked2 Palette
A little on the higher end of the budget but the vibrant taupe-hued neutrals on this palette are what customers love. This palette from Urban Decay which features 12 shades with a double-ended shadow/blending brush uses the trademark Pigment Infusion System which gives each shade that extra oomph in texture, color, blendability and staying power. The product is also free of parabens and cruelty free.
2. Coastal Scents Revealed Smoky Eye Shadow Palette
This easy on the pocket palette is highly recommended by customers for its beautiful pigmentation and the perfect way that it blends. Coastal Scents has 20 unique nude and metallic hues to give you those perfect smoldering eyes. These come in a sleek and portable design.
3. Covergirl Trunaked Eye Shadow Palette
This palette is all about the smoky eye basics but at such an affordable price what more can you ask for! The palette has eight intensely pigmented shades that blend easily. Mix and match the dark neutrals to give yourself that beautiful smoky eyed look for the night or day. It has a combination of both matte and shimmer shades.
Summary
Smoky eyes are not about graphic shapes and kohl rimmed lids and nor are they about black eye shadow. Instead, if the techniques and tips above are kept in mind, the eyes will be highlighted to give the look that the smoky eye is all about - that is an ethereal, timeless look which is smoldering and sexy. Choose the shades that match your skin tone and don't be afraid to try something new. Just make sure that the look you choose suits your eyes.
Related Article: Beauty tips on hair, nails
and
makeup you should know

While the eyes may be the window to our souls, our hair catches first impressions.