Meaghan OppenHeimer and Tom Ellis' Married Life
Have a peek into screenwriter Meaghan's married life with Tom!
Who is Meaghan Oppenheimer?

Image source: Instagram.com, @officialtomellis
Meghan Oppenheimer is an American screenwriter, producer, and actress. She's also famous for being married to Tom Ellis the dashing actor who plays the devil in Netflix's popular show Lucifer. Born on March 28, 1986, Meaghan grew up in Tulsa, Oklahoma with her parents Reed and Gabrielle Oppenheimer, and her siblings Sophie, Eric, and Luke Oppenheimer. She attended Holland Hall, a private school in Tulsa, when she graduated she moved to New York City to enroll at the Tisch School of the Arts.

Growing up Meaghan had always been interested in arts especially theatre arts, she worked on several productions and had the opportunity to star in ''Even Stevens'', a Disney series when she was quite young. Meaghan's family is very well-read with many family members having at least two degrees. The Oppenheimer's run a charity foundation called the Reed Jules Oppenheimer Foundation (RJOF). The charity works to alleviate poverty within the US and many other parts of the world through long-lasting initiatives. Meaghan's father serves as the organization's Executive director, her mother the Director of social responsibility outreach, and her siblings and herself all hold key positions in the NGO.
After working for various theatres in her hometown of Tulsa, Meaghan relocated to Los Angeles to become a screenwriter. She began her Hollywood adventure by taking on small acting roles in films like The Rock 'n' Roll Dreams and Love Finder.
How Long Have They Been Married?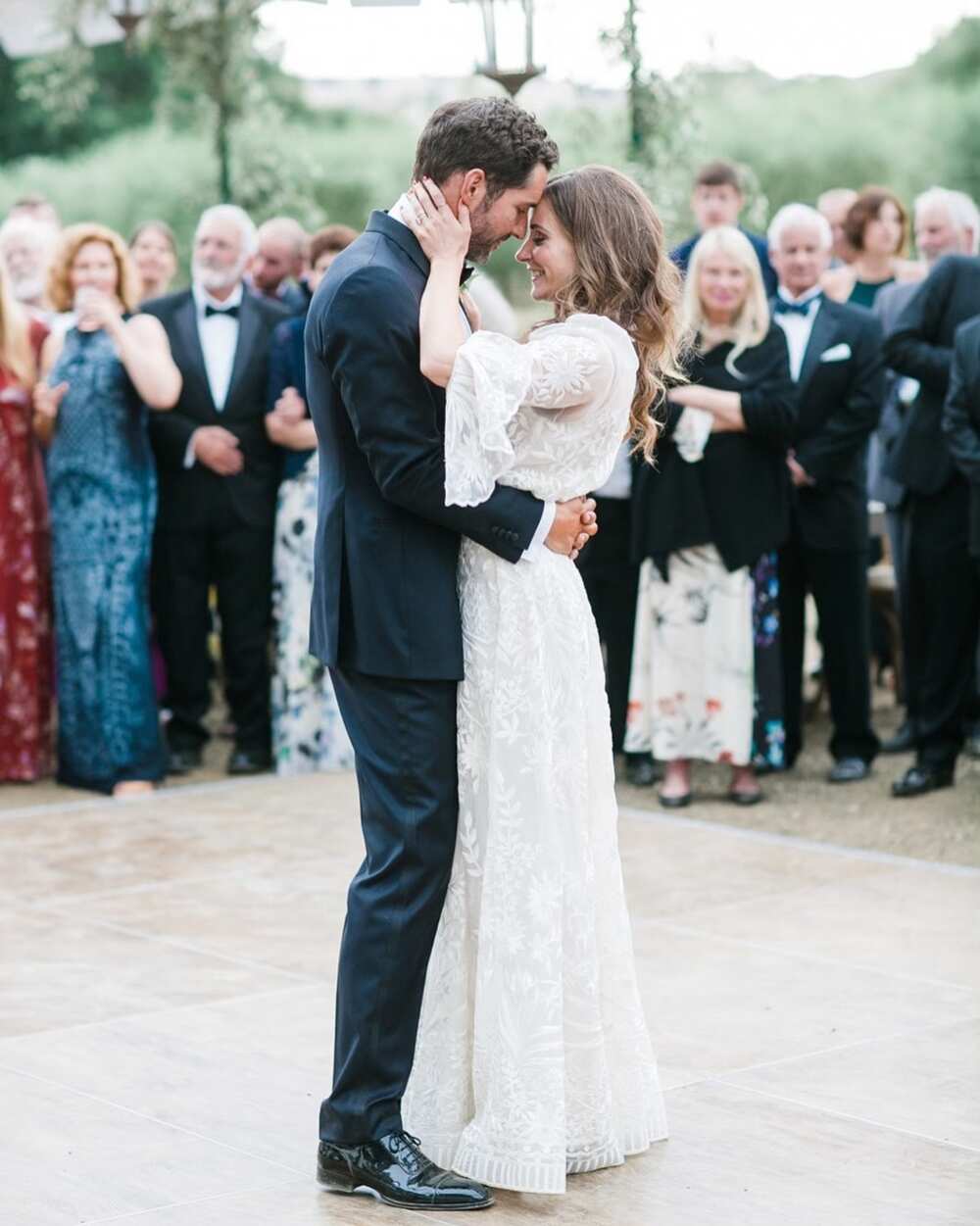 Image source: Instagram.com, @mibellephotographers
Meghan Oppenheimer and Tom Ellis got married on the 1st June 2019 at the Grassini Family Winery in Santa Ynez Valley, California after being together for 4 years. Tom Ellis and Meaghan Oppenheimer tied the knot in a very private and lavish ceremony attended by their family, and close friends. The entire cast of Lucifer Lauren German, Rachael Harris, DB Woodside, Lesley-Ann Brandt, Kevin Alejandro, and showrunner Ildy Modrovich were all in attendance at the wedding to support the couple. The two love birds started dating back in 2015 when Tom split from his wife of 9 years and EastEnders co-star Tamzin Outhwaite. The following year they got engaged and married a few years later.
What Are Meaghan Oppenheimer's Works?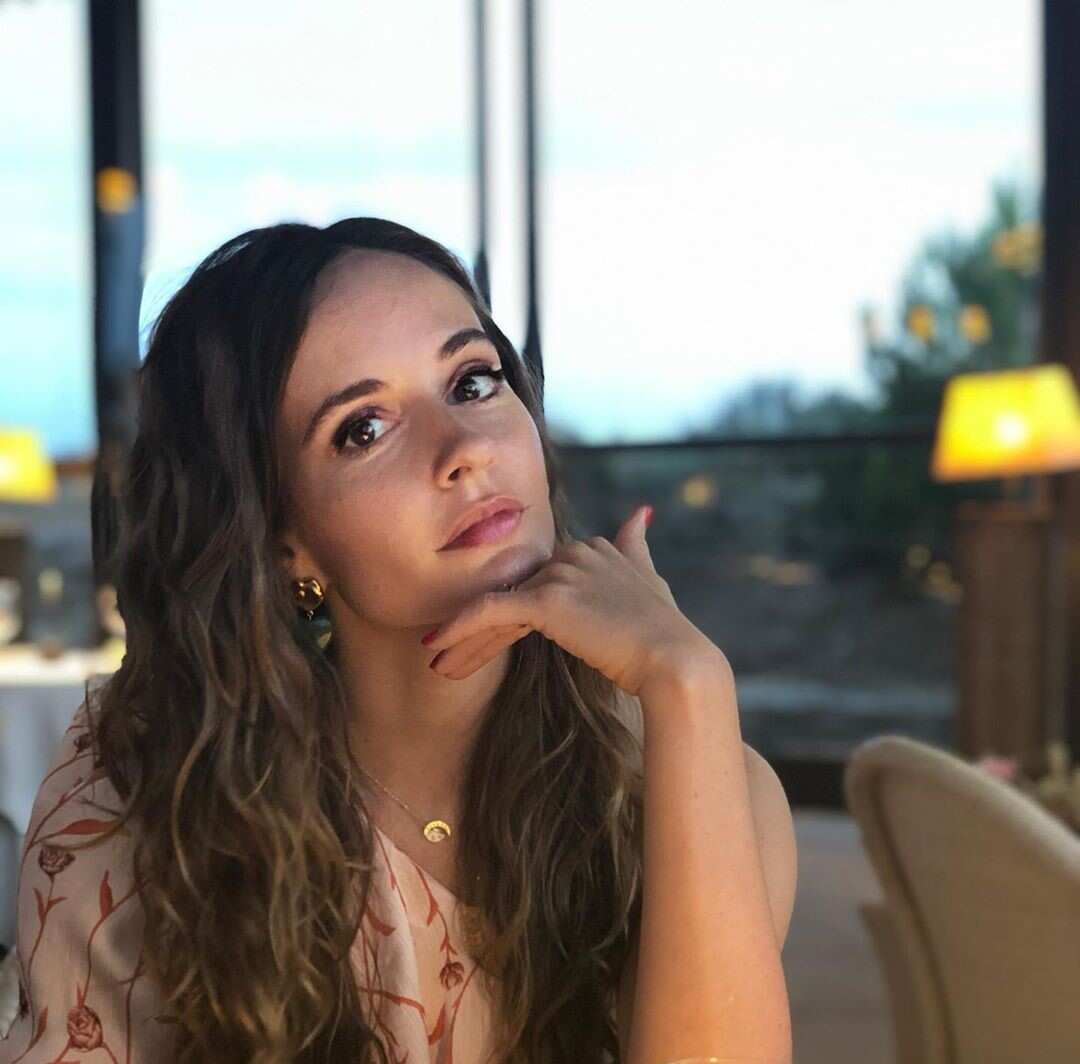 Image source: instagram.com @moppyoppenheimer
Meaghan splits her time working on screen as an actress and behind the scene as a screenwriter and producer. Check out some of the films and projects she has worked on and featured in over the years.

Meaghan Oppenheimer starred in :

The Rock 'n' Roll Dreams of Duncan Christopher (2010)
- Hot Mess (2010) She wrote the film as well as acted in it.
- StalkTALK (2011)
- LoveFinder (2011)
- How to Marry a Billionaire (2011)

Image Source: getty images
Oppenheimer wrote or co-wrote:

We Are Your Friends (2015)
The Remains (screenplay)
Hot Mess (2010)
Fear the Walking Dead
Please Don't Go (2015)produced by Reese Witherspoon
Queen America (2018), a show on Facebook Watch starring Catherine Zeta-Jones.

Despite all her many acting roles, Meaghan is best known for writing screenplays, she has had multiple writing credits for several film and movie projects. Oppenheimer also co-wrote We Are Your Friends, starring Zac Efron, Wes Bentley, and Emily Ratajkowski. And some of her films have not been produced yet. From every indication, her career appears to be very promising, and it seems she will be around for a very long time.
Tom Ellis 

Image source: wikipedia.com/creative commons
Ellis who plays the dashing devil Lucifer Morningstar on one of Netflix's fan-favorite series Lucifer is a Welsh actor born in Cardiff, United Kingdom on November 17, 1978. Tom Ellis went to High Storrs School in Sheffield and then later he attended the Royal Scottish Academy of Music and Drama where he studied drama and graduated with a BA. Growing up, he also played the horn in the City of Sheffield Youth Orchestra.

Tom later moved on to become a well-respected actor in the UK, he took on roles like Gary Preston on BBC's TV show Miranda in 2015. He also starred in the BBC fantasy series Merlin, Doctor Who, Last of the Time Lords, No Angels; Detective Inspector Bland in Agatha Christie's Poirot, and many other productions on British television. After conquering his home country, Ellis moved to leave his mark on Hollywood, he started with the role of Dr. Rush, on RUSH a USA Network series about the life of a Hollywood doctor with very questionable clients.

In 2015 he joined the cast of the fantasy series Lucifer as Lucifer Morningstar, a role based on a DC Comics' character. The show aired its first three seasons on Fox series but unfortunately was canceled after that. Due to popular demand, the series was picked up by Netflix and was renewed for two more seasons. Of which the last season is still pending.
Does The Couple Have Children?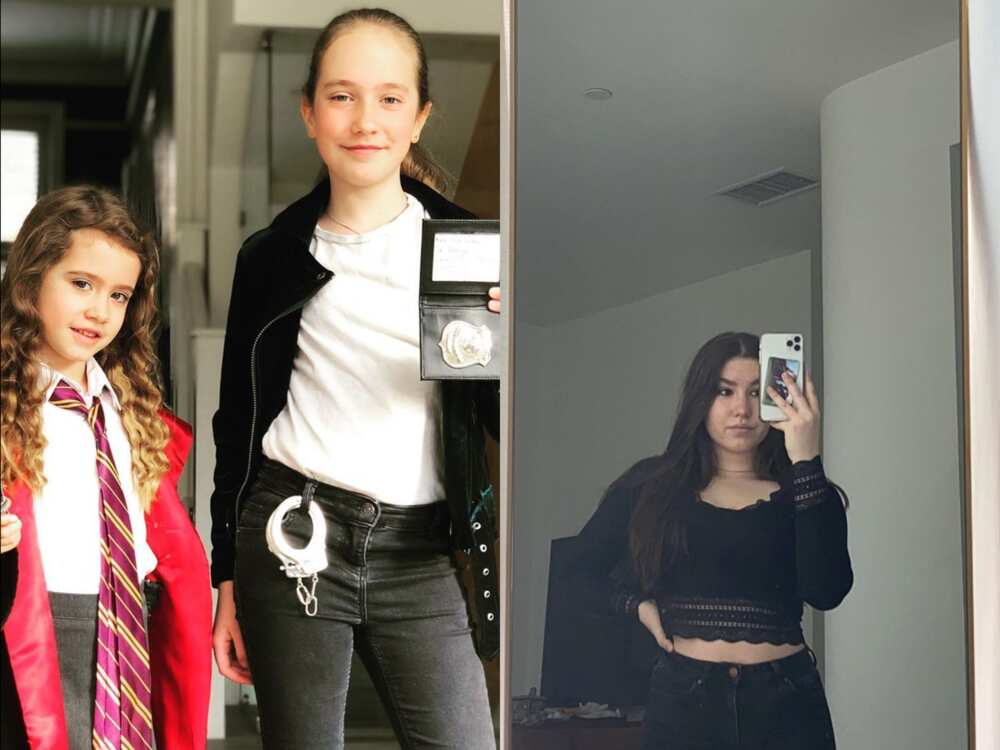 Image source: instagram.com, @officialtomellis, @noraellism
Meaghan Oppenheimer and her husband Tom Ellis do not have any children together, however, Tom has three daughters, two from his previous marriage with Tamzin Outhwaite, his ex-wife, and former co-star from EastEnders, and a teenage daughter from a previous relationship. Tom's daughters are: Tom's eldest daughter with former girlfriend Estelle Morgan is called Nora Ellis, she's 15 years old. Next is Florence Elsie - 12years old, and Marnie Mae - 8 years old both from his marriage to actress Tamzin Outhwaite.
When Did They First Meet?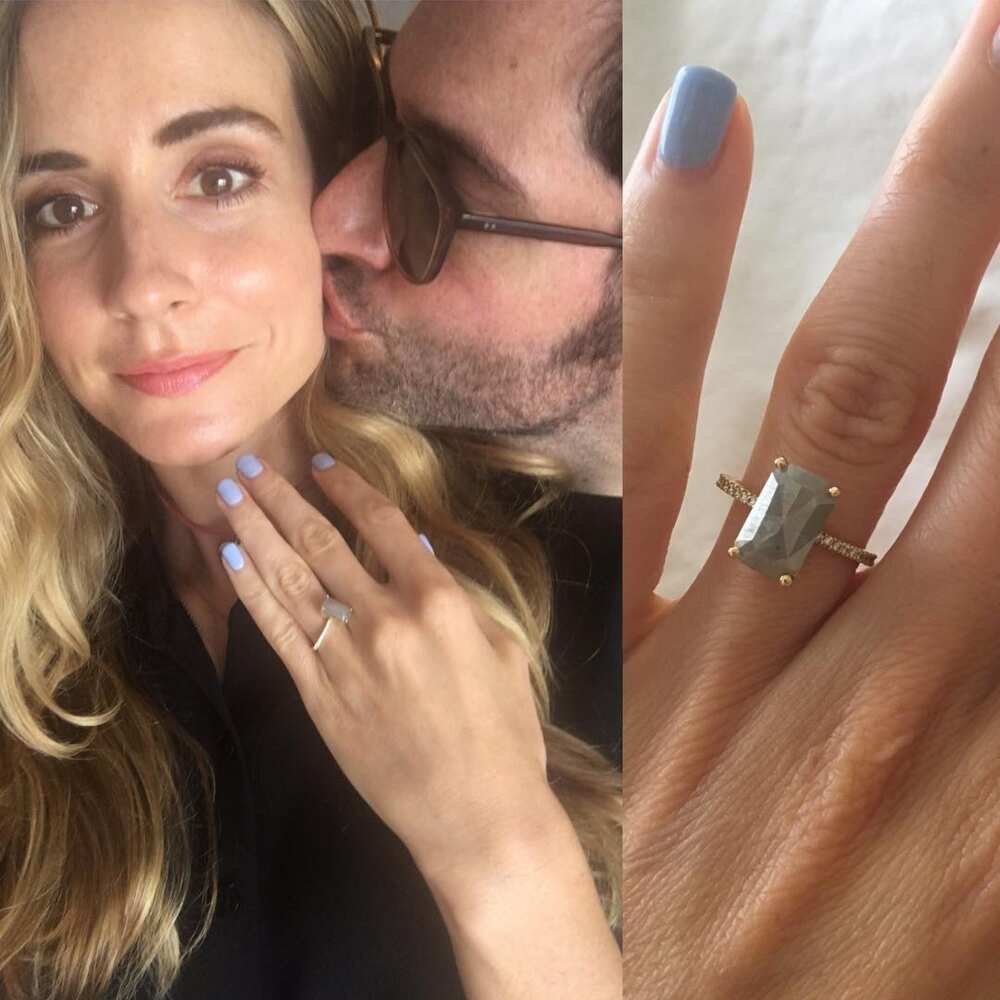 Image source: Instagram @moppyoppenheimer
The exact date of their meeting or how it actually happened is not quite known because the pair did everything they could to keep their relationship low key for a while when they started dating, but it has been established that they started dating sometime in 2015. They kept things hidden until March 2017 when Ellis popped the big question and Meaghan said yes, she made things public by announcing their engagement on social media, with an Instagram post captioned 'Does this ring make me look fat??'

Showing off her grey diamond engagement ring that has been rumored to be a one of a kind piece from New York-based jeweler Gillian Conroy.
What Is The Couple Up To Now?    

Image source: instagram.com, @moppyoppenheimer
The couple recently celebrated their wedding anniversary, they both posted pictures with reference to the milestone on their Instagram. They seem very happy in their marriage. Both Tom and Meaghan are very active on social media and do not hesitate to post and share moments of their everyday lives with their fans and followers on Instagram in particular.

Meaghan is currently working on several projects announced for next year, as a screenwriter and producer, most of her work is done in the background which means she might not appear on the frontlines much these days but she most certainly has her hands in more than one Hollywood pie. Tom on his part is more present on the frontline with TV shows like Lucifer scheduled to air its final season in 2021. Aside from acting, Tom has other upcoming projects in which he will be wearing the hat of a producer.
Related Article: Celebrity Moms share about being a first-time mom

Celebrity moms first time parents after 30, after 40, after 50
Summary

Tom and Meaghan (Image source: Rex Shutterstock)
With a huge social media following, both celebrities are very much present on social media and constantly post pictures that give their fans a glimpse into their lives as well as share what they are up to. If you'd like to know what they are up to and keep up with their progress, follow them on Instagram or Twitter. The two platforms on which they are most active. Meaghan Oppenheimer goes by @MoppyOppenheimer on Instagram and has over 299k followers, on Twitter she goes by @MoppyOpps and has 26.2k followers. While Tom goes by the handle @officialtomellis on his Instagram profile. The couple never hesitates to share their adventures and normal daily routines with their followers on these platforms and their fans seem to respond very well to their posts.