10 Children's Cartoons Which are Both Educational and Entertaining
Have Fun while learning from these 10 best children's cartoons
Television is a big part of our society and culture. Ever since the invention, people have been using it as a form of entertainment. The problem sometimes with television is that it gives access to certain materials that may be unsuitable to young children. Violence, gore, and bad language are some of the things that as a parent you must be mindful of as your children watch television.
As much negative programming that a child can be exposed to, there is a great deal of good, quality television shows that can also teach your child, especially cartoons. Every child loves cartoons. Whether they are animated or puppets, they are engaging to a child. They are not only a learning tool, but they are also a great way to bond with your child as you watch them together. When my children were younger, they would enjoy all of us sitting down and watching cartoons that I enjoyed as a child. With that being said, there are a lot of viable options now that both you and your child can start to enjoy. Hopefully, after reading this article, you will find one that you can start enjoying today.
1. Children's Cartoons With Positive Messages
a. Arthur
The show is centered around an 8-year old aardvark named Arthur. Arthur is a sweet and curious boy who deals with his own issues and self-consciousness. Each episode is a different adventure as Arthur goes through his day interacting with his friends and family members, especially his sister DW. This show can be enjoyed by children of any age, but those over the age of 5 will understand the messages behind the episodes best. The situations that Arthur experiences each episode are true to life and are relatable to most children. The show has been a recipient of multiple awards including one for Outstanding Children's Animated Program.
b. Elena of Avalor
Elena is Disney's first Latin-inspired princess and each episode mixes in many aspects of Latin culture, including dance, music, and even some Spanish dialogue. Elena is not only imperfect and impulsive, but she is also determined, eager, and well-meaning, which makes for an excellent role model. Your child will experience wholesome and quality episodes that focus on friendship, family dynamic, and respecting other peoples experiences and knowledge. Sprinkle in some messages on honesty, kindness, and humor, and you have got yourself an excellent viewing option.
2. Childrens Cartoons With Hidden Learnings
Once in a while, I will sometimes catch an episode of my favorite cartoon I used to watch while growing up. Being older and more aware, I now catch the hidden meanings or messages a little easier then I did back then. And some of them being quite shocking. I also remember my parents not watching the cartoons with me. Now that I am a parent I take the time to watch the cartoons that my children are watching. When I watch cartoons with my children, I sometimes come away thinking, if my child caught the meaning, the true meaning, behind a particular episode. I take this opportunity as a parent to talk to my children and help them see the message behind a cartoon, something my parents did not do. There are quite a few cartoons that the messages are geared more towards adult humor, the ones that I will discuss have hidden meanings that will create positive talking points for you and your child.
a. Peppa Pig
This British animated series revolves around the main character Peppa Pig and the dynamics of her boisterous family. The characters are Peppa who is around the age of 4, her baby brother George, Mamma Pig, and Daddy Pig. Each episode is roughly around 5 minutes, and they touch on issues that a young child may face. One episode that stuck with me was one that Peppa was being a little rude and bossy towards her baby brother. Her parents and friends helped her to realize her behavior and were all smiles at the end. This episode was perfect for our household having an older child with two younger siblings.
b. The Loud House
The Loud House is a funny cartoon that looks at the dynamic of a very large family. It is told from the Point of View of a long-suffering middle child who is also the only boy in the family. Episodes touch on issues like sibling rivalry and blending of the various personalities of each character which in turn causes some conflict or disagreements between the siblings, which leads to lots of laughs. There are some crude bathroom humor and some name calling, but every story ends with Lincoln and his sisters eventually resolving any conflict eventually leading to a heartwarming conclusion.
3. Children Cartoons on Social and Emotional Development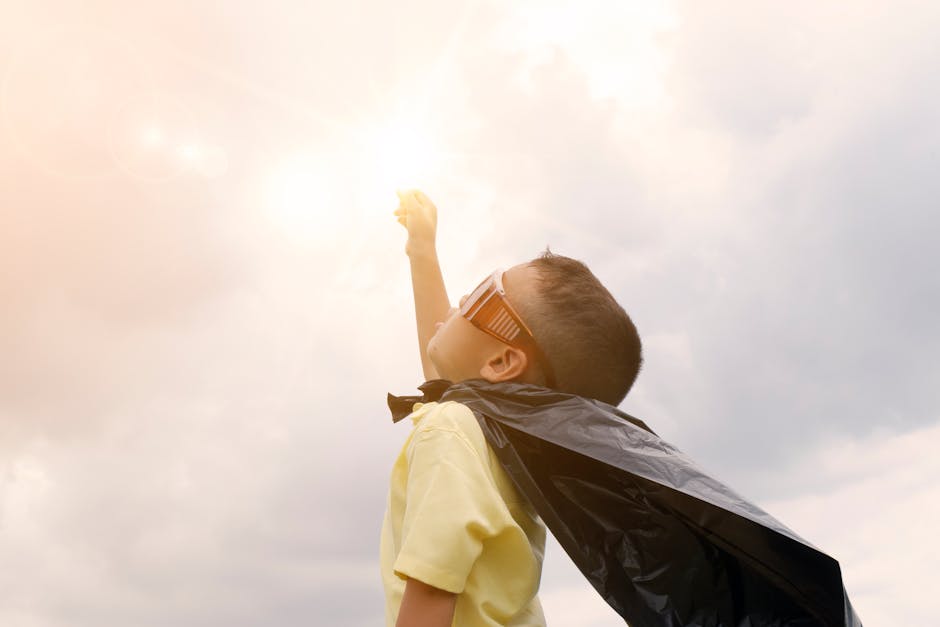 By the time they reach kindergarten, a child's social and emotional development is in full swing. Between the relationships that are being made at school and the learning of new material in a new environment, children are faced with new challenges every day. Overall most children's cartoons do an excellent job of introducing and preparing them for the world, but what if they are different? These cartoons will help cope with this issue.
a. Pablo
Pablo
Source: Universal Kids
The main character, Pablo, is a young boy with autism. When facing a new and possibly scary event, like a haircut, he uses his magic crayons to invent a world that helps him deal and cope with his fears. In this magical world Pablo where his animal friends help him to understand and gain the confidence, he needs to face his fears.
b. Daniel Tigers Neighborhood
Parents will notice a little similarity between Daniel Tiger and a childhood favorite Mister Rogers Neighborhood. Come and visit the neighborhood of Daniel Tiger, a curious, imaginative 4-year-old who loves to go on adventures with his friends, O the Owl, Miss Elaina, Prince Wednesday, and many more. Each adventure shows Daniel and friends facing certain obstacles and challenges along the way. Using songs and stories, they overcome these challenges with positive results. Daniel and his friends learn the true meaning of friendships and emotional support which helps them overcome the challenges of getting older.
4. Children's Cartoons With Learning in Science
a. Sid the Science Kid
Embark with a young boy named Sid whose curiosity on everything around him has him asking a new scientific question. His parents, grandmother and Miss Susie, his teacher, helps Sid and his friends answer each question using scientific techniques like observation, data collection, and measurements.
b. Earth to Luna!
This cartoon is centered on a 6-year-old girl named Luna, who is excited about everything that relates to science. From space to everything around her, Luna makes it her mission to learn all she can on how things work. Her younger brother Jupiter and their pet ferret Clive, join Luna on her scientific adventures.
5. Children Cartoon with Learning In Language Arts
a. Super Why
Welcome to Storybrook Village, where the Super Why Super Readers put on their superhero attire and save the day. Join storybook heroes, Red, Littlest Pig, Princess Pea, and Whyatt as they jump into different stories and help the stories characters solve problems. Either by changing certain letters ("cat" to "bat") or replacing words to transform objects using synonyms and antonyms each hero does their part to save the day.
b. WallyKazam!
Join a troll named Wally and his pet dragon Norville on a fun-filled adventure. Wally uses a magical stick that creates objects from words. Wally loves to join his friends in the forest and when they encounter a challenge, they use the knowledge they have of words and letters to create solutions. To make things more interesting, each of the phrases has to follow a particular rule, either same starting letter or a rhyming sound that changes daily.
Summary
With the number of resources that are now available to help teach our children, it is refreshing that there are still viable options when it comes to cartoons. So take the opportunity and sit down and enjoy these and many other cartoons that are out there. You never know, you may learn something too.