Celebrity Mom Khloe Kardashian parenting advice
Baby advices Celebrity Mom Khloe Kardashian have for Baby True
Everything about celebrity mom Khloe Kardashian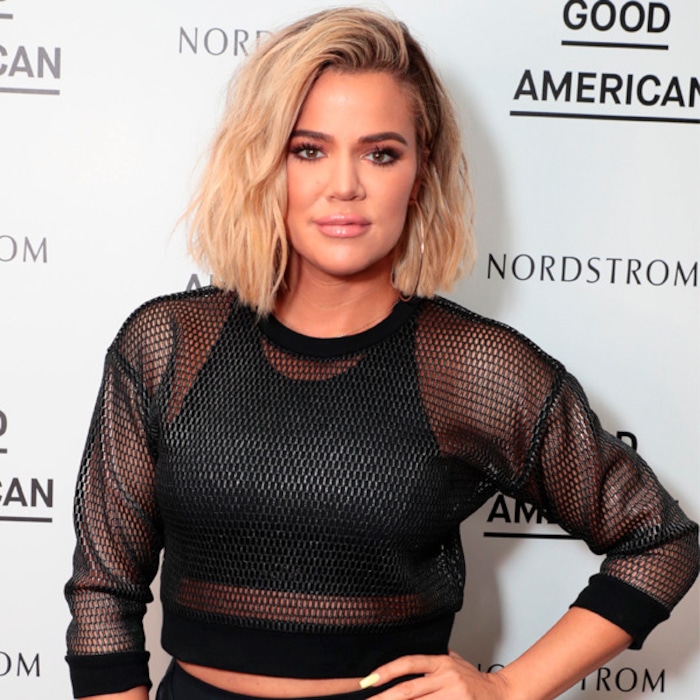 source: E! online
Unless you've been living under a rock the past couple of years, you most likely know who the Kardashians are. From the reality TV series Keeping Up With The Kardashians (KUWTK) to their huge social media following, they're all over the media. Khloe, one of the famous sisters became a mom early this year on April 12. She and boyfriend Tristan Thompson of the Cleveland Cavaliers welcomed a beautiful baby girl they named True.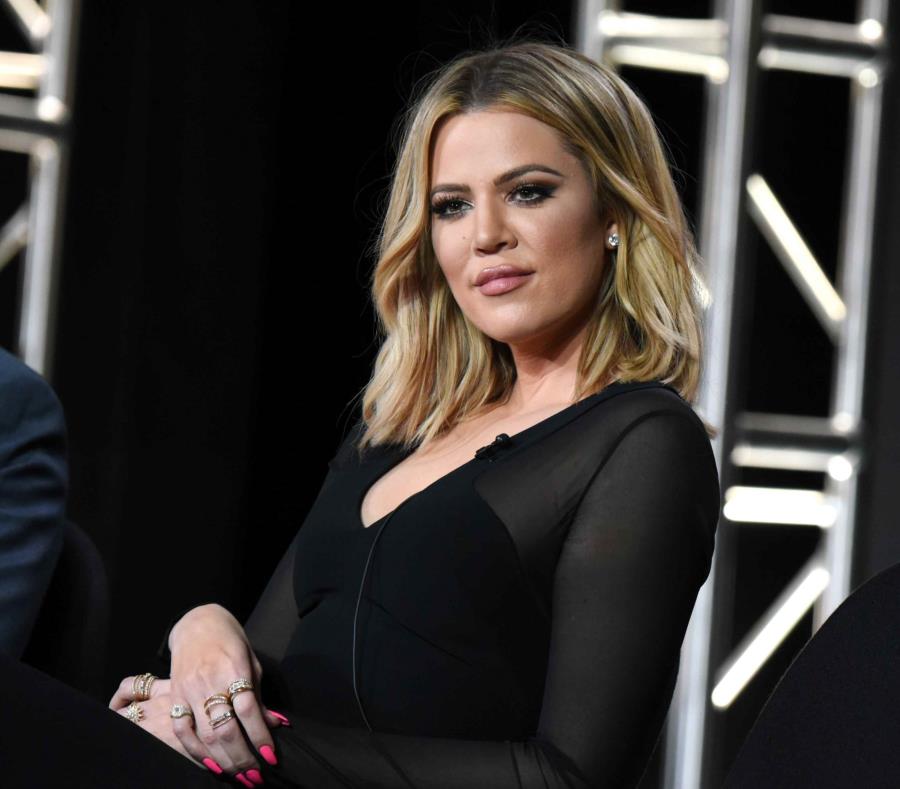 source: elnuevodia.com
Khloe who was born on June 27, 1984, in Los Angeles, California. Apart from her family's reality show, she has been part of many other projects. In 2009 she was in Kourtney and Khloe Take Miami, she co-managed her and sisters boutique DASH, later that year she fell in love and married NBA star Lamar Odom and they filmed Khloe and Lamar reality TV series for one season. She also served as host on The X Factor and later on Kocktails with Khloe Kardashian. Currently, she's the host of Revenge Body with Khloe Kardashian. A show about fitness and getting in shape. She has also become an adept of healthy living and fitness, she partnered with lots of health brands.

Amidst problems of drug abuse and infidelity after she and Lamar split, she moved on to date rapper French Montana and basketball player James Harden but it didn't work out. In 2016 she ended up divorcing Lamar. Since then she has been dating Tristan Thompson and in December 2017, they found out she was pregnant. April this year, they welcomed a baby girl.
What age did Khloe Kardashian and Tristan Thompson became parents

source: media.wmagazine
Khloé and Tristan have been together since July 2016, she moved to Ohio to be closer to him and early this year they became parents. Khloe, 34 and Tristan, 28 have been over the moon with the birth of baby True. Though their relationship has been on rocky grounds since rumors and an alleged video of Tristan cheating surfaced, the pair is still pretty excited about their new roles as parents. Khloe and her family have been silent about the cheating scandal, they all refused to comment several times, but the couple is still together. Her focus is on her baby one hundred percent, and she seems to be enjoying this new role of hers to the fullest.
source: reality blurb
Since giving birth to True, Khloe has been focusing on the joys of motherhood, she recently took to Instagram to say she was receiving lots of parenting advice from everyone around her especially her sisters. Here's her post "You get so much advice when you're becoming a new mom". The reality star told PEOPLE in an exclusive interview that her sister Kim who is a mother of three is her go-to person when she needs parenting tips.
Parenting advices from Khloe Kardashian
Source: Instagram.com/khloekardashian
Recently she posted on her website/app a list of things people should never say to new moms. Let's take look at some of the points she raised.
1. Khloe wrote about people asking her if she delivered her baby naturally, she says her response was:

"My vagina -- its past, its present, its future -- is none of your business! Period."
She believes no one has the right to ask that to a new mom as it's her private business.
2. Khloe also mentioned breastfeeding saying,
"This is just such a personal issue. You never know the private struggles someone could be going through and how terrible it may be making them feel."
Recently, she struggled with her decision to stop breastfeeding baby True, peoples opinion and judgment as she took to social media to share the news. She said
"Every mom is different -- so let's respect that''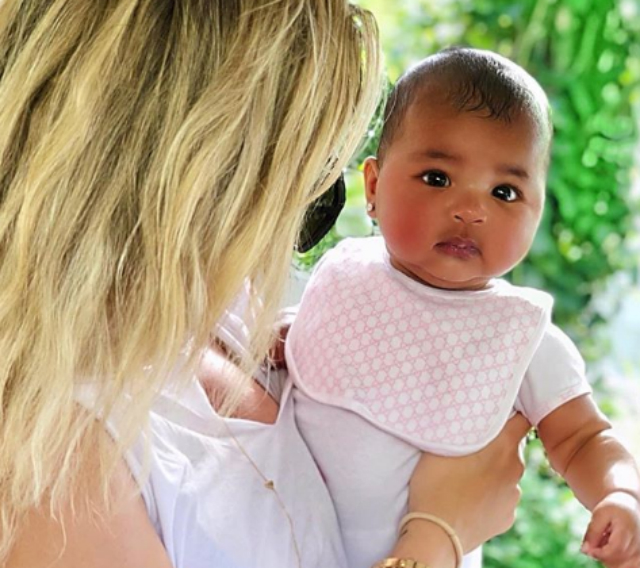 source: Instagram.com/khloekardashian
3. Sleep is another aspect she advised on, Khloe said

"Sleep deprivation is literally a form of torture, so let's not ask new moms how much shut-eye they're getting these days. The answer won't be pretty."
She told her readers "never ever EVER bring up sleep".
4. She also said when loved ones say they
"never see you anymore, a new mom is likely already sad about this, so this statement will most definitely cause tears — or anger. Not a good idea".
New moms will go MIA for a while once their baby is born, so Khloe said never say we "never see you anymore." It's just going to make the mommies more upset about missing out on family and friends and events''.
Baby photos of True on instagram

source: Instagram.com/khloekardashian
True looking so relax and layed back in her little white dress, what a sight!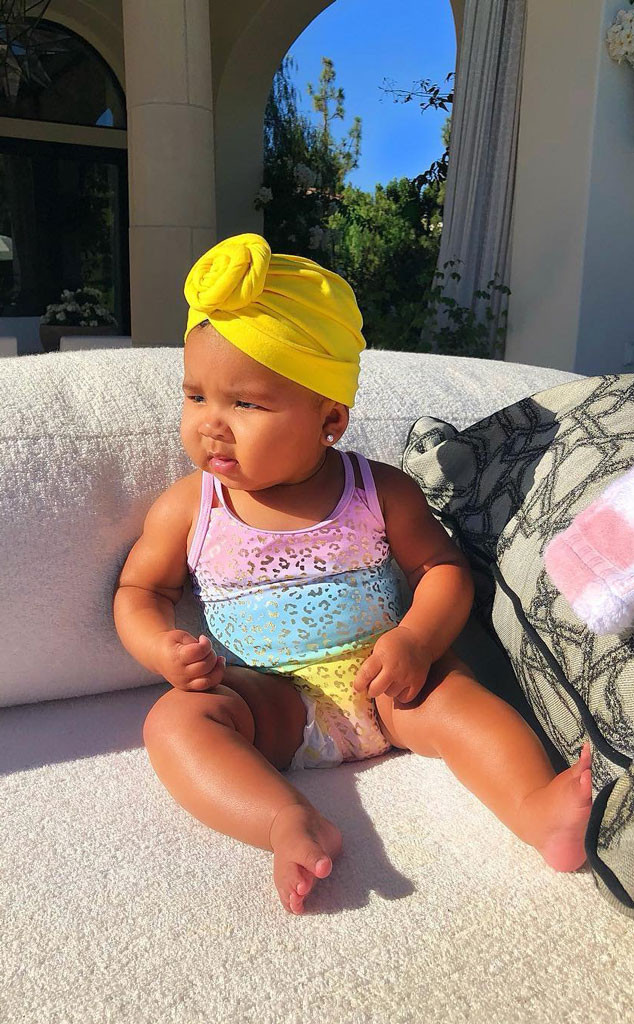 Source: E!online
Baby True, a fashionista in the making, sunbathing in a swimsuit and yellow head wrap.

Source:Instagram
A 'True' princess, her smile is so cute!

Source: Instagram/khloekardashian
Aww! so cute, all in blue with a matching head band.

Source: Instagram/khloekardashian
Khloe on Parenting apps

source: Instagram.com/khloekardashian
Khloe Kardashian is sharing her parenthood journey with her fans through her website/app www.khloewithak.com, her website is aimed at helping mothers among her fans to find answers to the questions they have on motherhood. she shared her favorite parenting apps, saying motherhood is a lot and there are new things you have to learn, techniques you have to conquer and tricks that you'll only pick up along the way.

The right technology could be a great help. According to her, sometimes she needs an information ASAP, there's no time to ask her mom or sisters, she goes straight to her phone and checks out apps.

These are 3 apps she keeps going back to for help on how to manage her new role.
1. Baby Connect
This is what she wrote,"It basically helps with sanity when sleep is nonexistent. (OMG, sleeeeeeeep!)"

The app helps her with everything from True's feeding to diaper changes.
2. What To Expect
The app is based on the book by Heidi Murkoff called What To Expect When You're Expecting. "It's been a trusted resource for moms since my mom was popping us out," Khloe said.
3. Sprout
She also mentioned an app called Sprout written by doctors, so you know the information is legit. She wrote that when it comes to parenting she's taking every advice with a grain of salt. That when it came to everyone has their own style.
Conclusion

Source: Instagram.com/@khloekardashian
Despite being a mom just recently, Khloe Kardashian is very hands-on when it comes to parenting, she has had the time to learn from her mom and sisters what motherhood is all about. She says her sister Kim has been most helpful through her journey and that Kim who is a mother of three is not the least bit judgemental. Above everything, she says she learned from her late father to love her child unconditionally.

In a recent interview, Khloe mentioned feeling apprehensive about returning to work and leaving her baby girl home. Though she has a nanny, she feels she has to be hands on. For now, she plans on using her app to engage with young moms like herself and share tips and experiences that will make things a little easier.

We wish her all the best as she embarks on this beautiful journey of parenthood and hope you learnt something from her through this article!